July 1, 2023
New Head of Operations at AICHELIN Service
Marco Greifeneder will join AICHELIN Service as the new Head of Operations on July 1, 2023. He will take over the responsibilities and tasks of Claus Wöhr, who retired at the end of June after more than 48 years with the company.
Marco Greifeneder is responsible for the task areas and teams for Spare Parts, Field Service, Order Handling & Invoicing and Project Management at AICHELIN Service. He brings many years of in-depth management and project experience to his new role: For more than 10 years, he worked at TRUMPF Machine Tools in Ditzingen, one of the global market and technology leaders in machine tools and lasers for industrial manufacturing.
After completing a commercial apprenticeship, Marco Greifeneder studied business administration at Otto Friedrich University in Bamberg and at ESCP Europe. He then joined TRUMPF Werkzeugmaschinen SE & Co.KG in Ditzingen as an Executive Assistant to the Sales & Services Management and two years later took over the establishment of profit centers in TRUMPF subsidiaries in Japan and various European countries as 'Project Manager Technical Customer Service Initiative' in an internal consulting unit.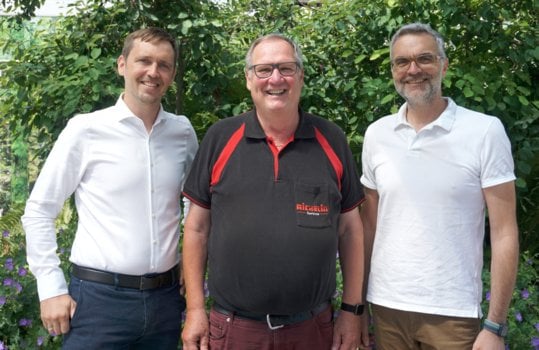 Subsequently, as Head of Service Processes and Systems within TRUMPF's Global Service Center, he was responsible for 20 employees. The focus was on the standardization of service processes and the further development of the international service units in the foreign subsidiaries and agencies. In the last 2.5 years, Marco Greifeneder managed projects in the 'Operational Excellence' program for Technical Customer Service, which included increasing the efficiency of customer commissioning and performance management.
At AICHELIN Service, the internationally active service company of the AICHELIN Group, Marco Greifeneder will now contribute his comprehensive service management knowledge and use it to further optimize processes, systems and communication channels.
We wish Marco Greifeneder a successful start and much success in our company!