March 24, 2022
AICHELIN Service donates 1,000 euros to outpatient children's hospice service
For over ten years, AICHELIN Service GmbH has been supporting community institutions around the Ludwigsburg-Pflugfelden office. Die outpatient children's and youth's hospice service in Ludwigsburg County will receive a donation from AICHELIN for the second time now. With this, staff and management support care and counselling services for families with critically ill children or youths.
At AICHELIN Service, it's a tradition to give electronic devices that are no longer in use at the office but still perfectly usable to employees for a donation. The company is also supporting this for reasons of sustainability. The donations for the use of laptops, smartphones, headsets, screens, and other devices at home have thus amounted to a three-digit sum, which was then rounded up to 1,000 euros by the management.
The donation was delivered in person to Birgit Beurer, deacon and coordinator of the outpatient children's and youths hospice service at her Ludwigsburg office on 17 March 2022 by representatives of AICHELIN Service – Thomas Peinkofer (CEO) and Maria Morfidou (executive assistant to the CEO).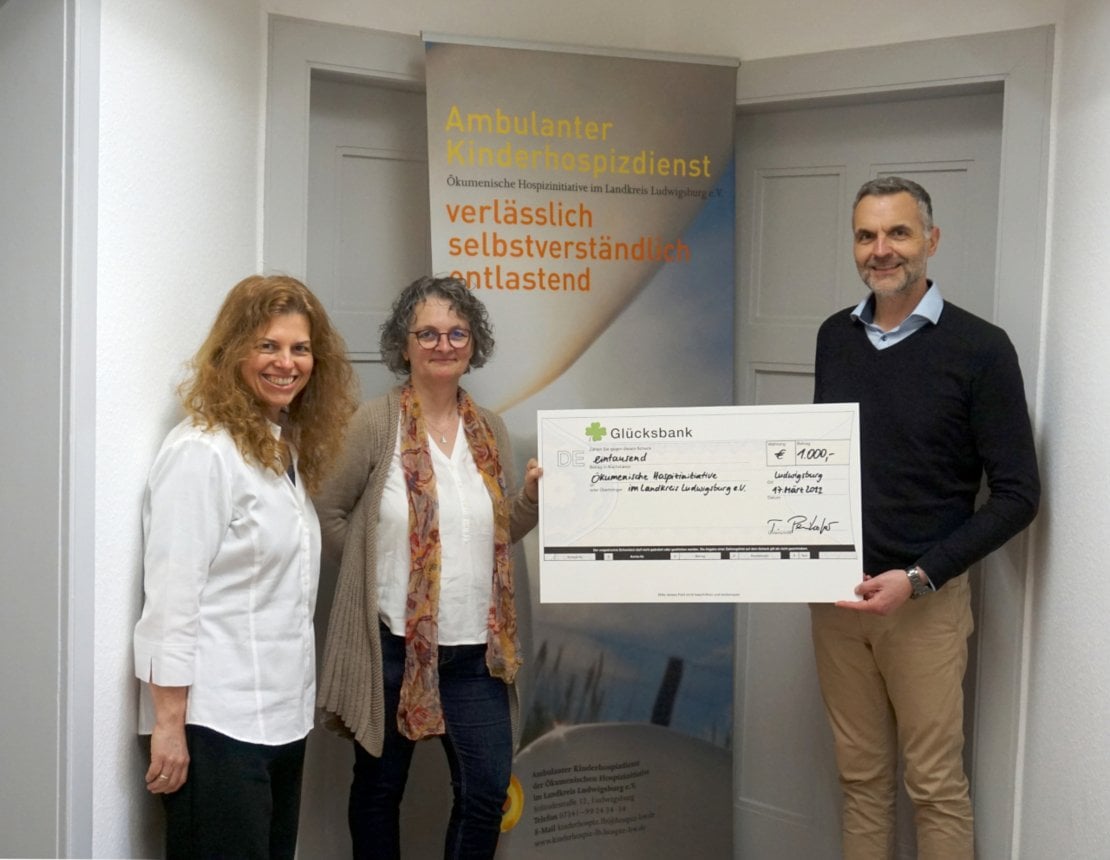 Photo: AICHELIN Service deliver their donation: (right to left) Thomas Peinkofer, Birgit Beurer, and Maria Morfidou at the office of the Outpatient Children's and Youths hospice service.
Thomas Peinkofer, managing director of AICHELIN Service GmbH, points out, "As a family-oriented company, we care deeply about helping families in our area who are under immense psychological strain due to the terminal illness of their children. The children's and youth's hospice service has been providing invaluable support for many years, and we want to contribute to this with our donation. I would also like to thank our employees for their support and the solidarity they are showing with the affected families."
About the Outpatient children's and youth's hospice service
The Outpatient children's and youth's hospice service was established in Ludwigsburg County fifteen years ago and – just like the Outpatient adults' hospice service - is part of the Ecumenical Hospice Initiative at Ludwigsburg County e.V. Around 150 volunteers work there at the moment, as well as 13 full-time employed staff.
More info at: kinderhospiz-lb.hospiz-bw.de/